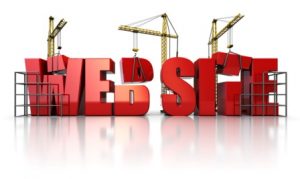 Is Your Website Working For You?
Anyone who has a business now knows having a website is critical to their business.  It allows potential customers to find you, it's relatively inexpensive advertising avenue and you can get your message out to a wide variety of people.  The thing is if Google© or other search engines don't find you neither will your prospects.
If a prospect knows the name of your company they'll be able to find you relatively easily, but what about those that don't know who you are?  How can you get them to find you?
For starters take a good look at your current site
We all like what we have done with our site.  But, if you are not getting referrals from your site then this is the time to be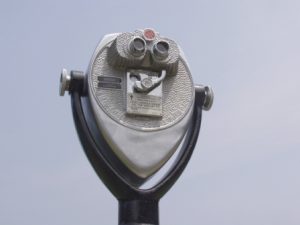 hyper critical of it.  Ask these questions:
When was the last time you changed or updated the look of the site?
Are you making regular updates or adding new content?  This is really important to the search engines.  They are looking for this and will rank you lower if you are not regularly adding new content.
What kind of content are you adding?  Just your events? Are you sharing articles that your current customers might like? Are you blogging or writing your own articles?  You are the expert in your field, it's important to show Google & prospects you know what you are doing!
Does the website look dated or old?  How does it compare to your competition? What year is your Copyright on the bottom is it the current year?
Are you using a third party to list your sales?  If you are contact that company and find out what search engines see when they scan your site.  Some scripts that are used to display that information can be invisible to search engines with out the proper code in place.
Where to go from here?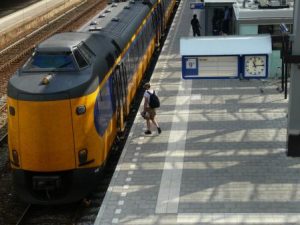 Once you have decided to update or redo your site there is some critical tasks that have to be done.  Plan on at least 3 – 4 months of developing time to complete the site and it should be scheduled during the slow months of your business.
Selecting a host:  Where you put your website is critical.  It is important to understand who owns your web address (i.e. www.examplewebsite.com).  Easy to build website apps like GoDaddy may actually own the address if you buy it through them.  They do this to retain your business or make it painful (expensive) to leave.  We recommend Hostmysite.com for your hosting and we can help set that up for you & you will always own the URL Name.
Will you do it yourself or hire someone? This is a big decision to make and will have a big impact on the out come of your completed website.  Evaluate these things to help make a decision:

Are you proficient in using a word processing program or presentation software?  If so, these skills will roll over easily with designing web pages.
Do you know what a CMS is?  It's short for Content Management System and is used to develop websites with out a lot of programming.  There are several to choose from & I'll go into that more below.  Again this will have a big impact on your site and will drive how the site operates.
Take a typical work week and track what you are doing down to 5 minutes.  Literally do this!  How much time do you really have to devote to this project?  Your website will be the center of your marketing from now on and it should take up a great deal of attention for someone to complete this.
To hire or not to hire?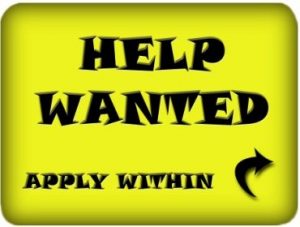 If your time is limited then hiring someone would make sense.  Finding the right company is the next logical step.  DO NOT hire your "sister-in-laws nephew" (unless he is really qualified) to build the site.  I guarantee the project will have more bumps in the road if you do not hire a professional.
Review the sites that company has built.
Contact the site owners for references and try to get an idea of how their site rollout went.
Take a look at your competitors sites and review what they are doing with it.
Make a detailed list of expectations and contact at least 3 companies for a quote.
Figure out what type of after launch support you will need.
The detailed list will help to determine cost and what kind of support you will require after the launch.  If you don't have time to blog (write your own articles) or search for relative content to share make sure the company you select offers this type of service.  To improve views of the site you need to be doing these things.  Static sites just are not enough anymore.
If you decide to build the site yourself but do not have any experience in using a CMS application take a class or get a book from our store to start learning.  These how to books will walk you through building a site from scratch and once done you will have a good understanding of what you are doing.
Popular Content Management Systems (CMS)
This article has a good check list of how to select the right CMS for your project.  CMS comparison 2017: The 5 most popular open source systems.  It walks you through things to consider when making your selection.
With Auction Sites you are primarily a Blog site.  You have events, you are the expert in your field, post a lot of pictures and need to share a lot of data with your audience.
WordPress  – Is the number one Open Source Blog CMS.  It has a wide user community, lots of affordable templates to choose from to design your site, add-ons that add features to your site and has lot's of documentation for learning how to use the software.
Some draw backs are you will need to watch the site for hacking attempts (since it is the most popular).  It also is hard to sort your posts other then the default sort which is by date posted (new to older).  I have tested a couple of add-ons that claim to sort posts other then by the date posted but the site got really slow when installed and activated.
Joomla – Is the next CMS system specifically targeting the Blogging community.  According to ITX Review "Joomla has been around for quite some time and has a pretty large following. They just released a newer version and it is easier to use for new users. There are many tools that can be used with Joomla for free or for very cheap making it a very good option for your content management system needs."
I have used Joomla and it is easy to learn and use.  It does not have as many add-ons as WP but would easily serve most Auction Houses in design and maintaining a website.
Drupal™ – This CMS is designed with the programmer in mind.  I found it very powerful in designing a site & sorting a lot of data relatively quickly.  I would recommend getting Drupal™ for Dummies the current release is a version behind but should be able to get you up and running.  Drupal™ is more difficult to learn but if you are computer savvy then it maybe the right way to go.
There are a few more CMS applications out there but I have not used them so I'll leave it up to you to research more.
You can learn more about Content Management  from these websites:
Google Search: 5 top CMS applications
1&1 Digital Guide: CMS comparison 2017: The 5 most popular open source systems
ITXDesign: The Top 5 Free CMS Solutions for your Websites
We offer some really good books on each of these CMS applications in our Book Store if you are ready to for the next step in designing your website!
If you are considering hiring a company for updating or redoing your site please consider us for a detailed quote.  Bidders Guide Publications (our sister company to Auction Treasure Trove) provides Web Design Services.  Our company has a combined 35 years of IT & Computer Support Experience.
Our current charge is $50 an hour.  A rough estimate for a 4 page WordPress site would be 20 hours.  This would include setup of hosting – 2 hours live video training – final release.  Call us and we can setup a time to evaluate your project.
Until Next time get out there and find some treasures!