With the New year you get new antiques.  Hard to believe things made in 1978 are now recognized as antique.  So I thought I'd take a look back to yesteryear and review some of the interesting items that might just be collectible this year
Board Games[1]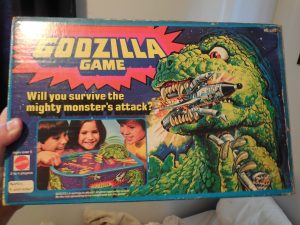 "Godzilla Game was a board game released by Mattel in 1978."   The object was to have the last spaceship that Godzilla did not destroy.  This game could be collectible in the fact it is hard to find, none were listed on Ebay, and that there are some really die hard Godzilla fans.  Keep your eye out for this one this year.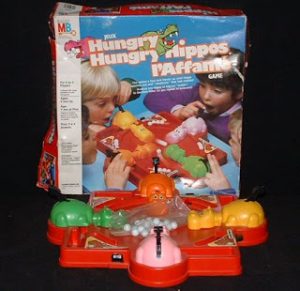 Hungry Hungry Hippos was introduced in 1978 and is still a popular kids game.  My grandchildren have it in fact.  So this will be the first year that the game becomes an antique.  I found one for $35.  Who knows what will happen to the price if it's an antique.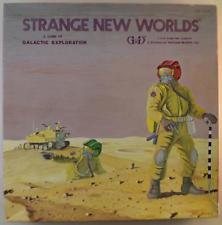 "Strange New Worlds is a 1978 board game published by Heritage Models under the name of Gametime Games."  The object is to explore new worlds.  Kids fascination with space continues with this game.
Vehicles[2]
I have to admit there were some really ugly cars released in this year.  With gas prices & inflation car makers were trying to keep people in wheels with better gas mileage and cheaper designs resulting in lower prices.  But they were not what I'd call Michigan's best.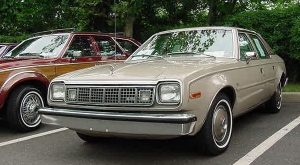 AMC Concord – American Motors Corp. is now gone but this car was introduced by them in 1978.  Several models were released, 4-dr sedan, 2-door coupe and 3 door hatchback.
The following year " Concord station wagons were converted to electric cars in Cortland, New York, and marketed independently of AMC as the Solargen Electric for only the 1979 and 1980 model years."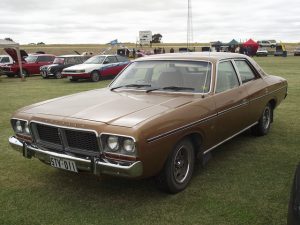 "Chrysler CM Valiant is an automobile that was produced in Australia by Chrysler Australia from 1978 to 1980 and subsequently by Mitsubishi Australia from 1980 to 1981. It was a facelifted and revised version of the Chrysler CL Valiant, which it replaced. It was the last Australian Chrysler Valiant."  I would imagine this maybe hard to find in the US but you never know.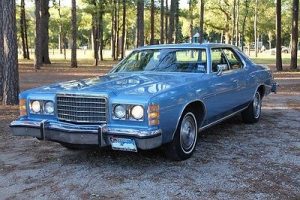 Ford LTD Crown Victoria – Crown Vic is the nick name for this car and was in a lot of Hollywood high speed chases in it's day.
Other fun stuff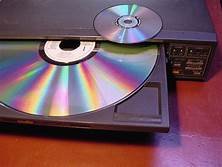 "LaserDisc[3] (abbreviated as LD) is a home video format and the first commercial optical disc storage medium, initially licensed, sold and marketed as MCA DiscoVision in North America in 1978."  These record size discs never really took off.  VHS ended up being the dominant video medium.  If you can find a LD player and the first Star Wars you just might have something!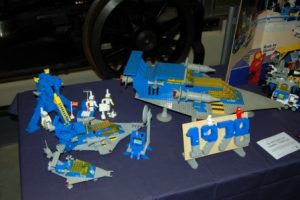 "Lego Space[4] is a Lego theme that features astronauts, spaceships, and extraterrestrial life. Originally introduced in 1978, it is one of the oldest and most expansive themes in Lego history, and contains over 200 individual sets. It was marketed under the Legoland banner until it became Lego System in 1992."  Legos are highly sought after and if you could find this in it's original box it might be worth a small fortune!
So there you have it some new antiques to find this year!
Unit next time get out there and find some treasure!
---
[1] Wikipedia® – Category:Products introduced in 1978 – All Games were found on this page
[2] Wikipedia® – Category:Products introduced in 1978 – All Vehicles were found on this page
[3] Wikipedia® – Category:Products introduced in 1978 – The Laser Disk
[4] Wikipedia® – Category:Products introduced in 1978 – Lego Space