This weeks adventure is taking us "undercover" to the 13th Annual Cherry Festival at Varick Winery in Romulus NY.  This looks to be a nice drive along Cayuga Lake.  Pete can't go this time, he is bummed for sure!
Who could ask for more?
The festival has all sorts of entertainment, food and of course treasures to be found.   The event has included  jewelry, glassware, pottery, purses, soaps, and clothing vendors from around the state.  Of course there will be wine to be tasted!
Road less traveled
On our why home, if we aren't too full, I hope to take Rt 20 (which merges with Rt 5 to become the famous RT 5 & 20) back to Canandaigua.  This will take us along Seneca Lake and through several nice towns including Seneca Falls & Waterloo.  Who knows what we may find!
Stay Tuned
I'll have photos and more to report on recommended stops, vendors we meet and reports on the food we find.  Get out here and find some treasure this weekend!  Let us know what you found on our Facebook page!
____________________________________________________________________________________________________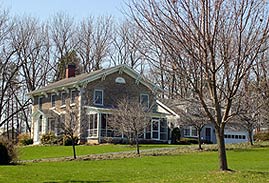 Varick Winery
5102 Route 89
Romulus, New York 14541
315-549-1004