What a great event, boats, more boats and some really nice boats!  Our adventure this week took us to Skaneateles NY for the 39th Annual Boat Show.  We had a wonderful time, I meet some nice people and got to view some really nice antique and wooden boats.
Not all the boats where "antiques" but they all were unique.  From large race boats to canoes were on display this weekend.  But that was not all, there are some really nice shops in town and good food.  As soon as we pulled in to town I could smell all the different foods from area restaurants.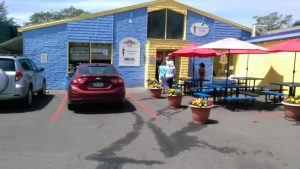 Our first stop was the Skaneateles Scoops Ice Cream shop located in the town parking.  How could I pass it buy.  With ice cream in hand we wandered on down to the town pier where many of the boats where docked.  There were some impressive craftsmanship put into these works of art.  If you watch the video you'll get to hear the engine running and you can tell it has some serious horse power.  Due to all the rain this year they cancelled the "fly by" so unfortunately I didn't get to see them in action.
Next up some treasure hunting in town.  There are some really neat shops here and I highly recommend the ride out.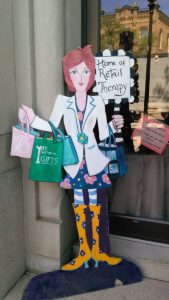 First up was First National Gifts they took an old bank and turned it into a great & unique shop, they even have a  large safe for their special art.  The staff is very friendly and helpful!  You can find some nice items in there.
Next shop I stopped in was the Skaneateles Antique Center.  A combination of 14 artists and vendors located on 2 floors.  You can tell your in an antique shop by the way the floor squeaks as you walk through the shop.  I found some old Carroll's glasses, which if they get what they were asking for them I might have to start searching for them at garage sales.
Last but not least I stopped in to the Hobby House Toys which brought out the big kid in me!
A special shout out to the helpful & friendly staff at Skaneateles Jewelry.  I have an issue with my wedding band and they answered my questions and gave me some advice on how to deal with it.
This was my first time in Skaneateles and it a wonderful town to see.  Beautiful views of the lake, good food and of course some great shops to find some treasure!  Until next time get out there and find some treasures!