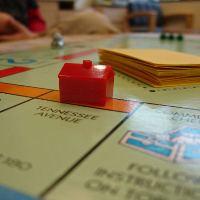 Day(s): 1
Starts: 12/15/2018 10:00am
Ends: 12/15/2018 1:00pm
Address
393 Richmond Avenue
Buffalo, NY 14222
Details
Real Estate and Contents AUCTION!!
Single Family Home on Buffalo's West Side!
Sat. Dec. 15 @10AM
(8:30AM Preview)
393 Richmond Ave. Buffalo, NY
Real Estate: 3,994 SF Home, 9 Bed/3 Bath, Built in 1900, Hardwood Floors Throughout, Crystal Chandeliers, Leaded Glass Windows, Pocket
Doors, Boiler and HWT 4 Y/O, Off Street Parking.
Contents (Sold Separately):
Collection Of Older Books, Mahogany Book Cases, Mahogany Empire Table, Antique Shelf Radio, Organ Music Cabinet, Victrola, Victorian Marble Top Dresser, Carved Oak Hall Seat With Mirror, Mable Top Commode Stand, Carved Mahogany Music Stand, Spinet Desk, Depression Era Bed Room Set, Syrian Inlaid Table, Art Deco Floor And Table Lamps, Empire Dresser, Carved Claw Foot Bow Front Dresser, 4 Post Bed, Antique Linens, Drapes And Table Cloths, Depression Era
Vanity And Dresser AND SO MUCH MORE!!
See web for info, terms & pics!
Company Information
Company Detail Page
Cash Realty & Auctions – 210 Sawyer Ave. Buffalo, NY 14150