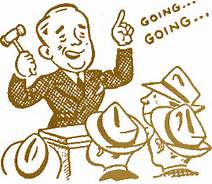 Day(s): 1
Starts: 11/27/2018 10:00am
Ends: 11/27/2018 1:00pm
Address
3495 Winton Place
Rochester, NY 14623
Details
Reynolds Auction Co., Inc.
OFFICE FURNITURE & EQUIPMENT
STAINLESS STEEL APPLIANCES & MORE
Tuesday, November 27, 2018 at 10:00 AM
Innovative Solutions
3495 Winton Place, Building C, Suite Two, Rochester, NY 14623
OFFICE FURNITURE: large quantity office & ergonomic chairs, desk, credenzas, filing cabinets; 8′ & 10′ conference tables, acoustical panels & cubicles, metal 4 drawer filing cabinets, mobile white boards, rolling television stands, cork boards, shelving & MORE!
OFFICE & ELECTRONIC EQUIPMENT: flat screen televisions, large quantity flat screen computer monitors, keyboards, printers, printer ink & MORE!
APPLIANCES & OTHER: 2 Whirlpool stainless steel refrigerator/freezers with ice makers, 2 Whirlpool stainless steel dishwashers, Kenmore refrigerator/freezer, dinette table & chairs & MORE;
Note: This business is moving to a brand new location and we have been asked to sell all remaining office furnishings and equipment. These high quality items will be a must attend auction if you need office equipment for your business or home office. A nice clean auction here. Plan to attend!
Removal: Immediately following the auction until 4:00 auction day. Wednesday November 28th from 12:00 PM to 3:00 PM ONLY. Please come prepared!
Preview auction day at 9:00 AM or now in the photo gallery.
TERMS: 10% Buyers Premium with cash payment or 13% Buyers Premium with VISA/MC payment. NO Checks unless you have a letter of guarantee from your bank or have been pre-approved. Auction authorized by Owner.
Professional Auctions & Appraisals
Bonded – Insured
David A. Koeberle, Owner/Pres.
Auctioneer / Real Estate Broker
315-597-8815
More Details
(315) 597-8815
office@reynoldsauction.com
Company Information
Company Detail Page
Reynolds Auctions Company – 3569 Palmyra-Newark Road Palmyra, NY 14522