Went out this weekend and did some treasure hunting.  My travels took me to a Craft & Vendor Show on Latta Rd. in Greece NY.  Not far from my house & was great to meet some of the crafters & vendors attending this show.
I love going to shows like this, you never know what you might find.  Some of the booths had some great one of kind art you can't find anywhere else.  I have listed some of the vendors below if you would like to contact them.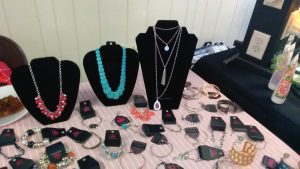 My Friend Jean has a Paparazzi Business which sells affordable jewelry.  Note it is not cheap jewelry but really nice necklaces, earrings and more!  Jean has been attending shows for a long time and it is always a pleasure to see her.
With prices of $5 how can you beat that!  If you are interested in learning more about this company and starting your own business you can learn more at their website.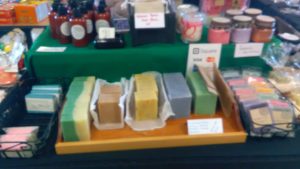 Gina Marie's Naturals
She is all about taking care of your skin with natural soaps & bath products.  Her product line is extensive!
Revitalizing, Natural Skin Care Products
Let Gina Marie's Naturals in Rochester, New York treat you to a heavenly bath experience with natural and fragrant skin care items. My bath and body products also make for a great gift idea. You can order a gift basket with your choice of items and scents. I also make favors for weddings, showers or parties. Please  contact me directly for favors and baskets, as these are custom made.[i]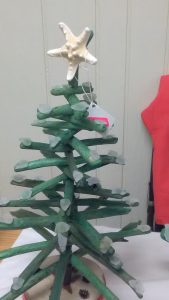 Ontario Driftwood Designs
This couple lives along Lake Ontario and takes driftwood to the next level with their art work!  Taking wood that has been weathered by the lake and turning it into some great crafts!  The unique designs they have were truly amazing.
The Christmas tree shown here was made with the raw wood they find.  They also make really unique hanging wall decorations and other neat things.  Going to events like this is really the only way to find craftsmen like this!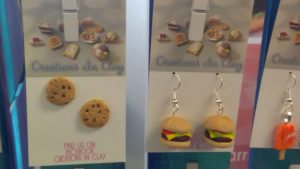 Creations in Clay
Jennifer the owner, makes some really interesting jewelry & ornaments out of polymer clay.  Who wouldn't want hamburger earrings!
Handcrafted charms made from polymer clay resembling realistic foods and miniatures. Ornaments, earrings, & necklaces available. Personalization by request. [ii]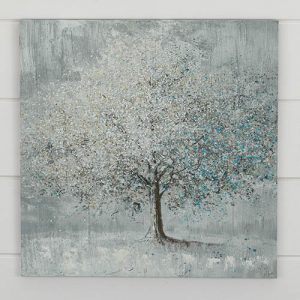 Signature HomeStyle
Looking to add some style to your home.  You've come to the right pl;ace.  Carla represents Signature HomeStyle and they have some wonderful artwork that can be added to your collection for a small budget.  They have nice paintings, interesting sconces and more.  Contact Carla and she'll help you out with any of your decorating needs!
My Story
Welcome to my Personal Web Page! I am ready to help you Organize, Colorize, and Accessorize your home. Host a Show with me and I'll show you how easy it it to follow our Easy Steps to Style. We have generous Host benefits including a monthly special that I know you are going to love…[iii]
Contact Information of Vendors
Signature HomeStyles
signaturehomestyles.biz/CarlaFriedman
Carla Friedman
CFriedman708@aol.com
585-727-0873
Ontario Driftwood Designs
OntarioDriftwood@gmail.com
Paparazzi Accessories
Jean Hoyt
585-781-4129
Webpage
Gina Marie's Naturals
GinaMariesNaturals@yahoo.com
585-281-4876
website
Creations In Clay
Jennifer Johnson
FB Page
---
[i] Gina Marie's Website – Products Page – 2/26/2018
[ii] Creations in Clay FaceBook About Page – 2/26/2018
[iii] Signature HomeStyle – My Story – 2/26/2018