Toy Collecting – Bring Back Your Childhood
Toys seem to bring out the kid in all of us. A simpler time when our imagination took us to space, adventures, dress up and more! When collecting toys we relive those memories.
How To Get Started Collecting
As always I recommend a good guide book related to a category you are interested in. Knowledge is power and having a good guide will help you make solid choices when the time to purchase comes. We have found several that may help.
Selecting A Category To Collect
This is easy, collect what you love! When collecting toys do it for the joy of it. Toys are risky investments, who can say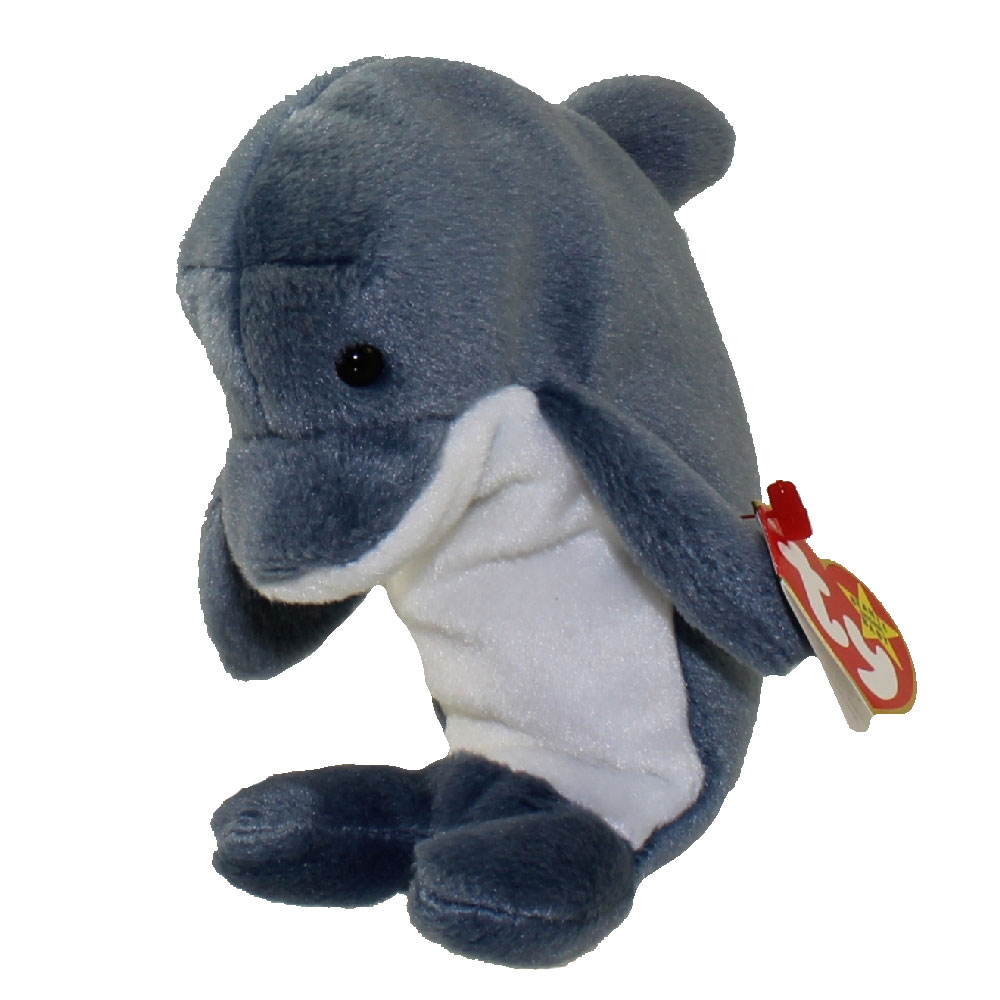 Beanie Baby. On the other hand if you make smart choices your collection can increase in value.
Mass Produced Toys
Toys that were sold by the billions probably won't increase in value. For example, according to Kovels.com the Barbie's line of dolls and accessories put out lots of "Collectible Barbie" items which were mass produced and snatched up by would be investors. They were never opened or played with and there just are to many of them to make them worth anything.
Older Barbie's from the 50's and 60's do increase in value and are very sought after. Key rule, if the company who produced the toy put a stamp on it as collectable stay away!
Popular Genres
Star Wars is huge, but there are a lot of toys out there in it. Some will go up some will not.
Dolls from antique porcelain to Raggedy Andy are collectable. See more later.
Toy trains, really this is a grown up toy but I love going and seeing the elaborate scenes. Well made accessories can be worth a lot to collectors. This does seem to be a dying art though, but there are at least 2 major magazines dedicated to them so that tells me there is a market.
Finding The Real Deal
I would recommend only buying from reparable dealers. Avoid online websites and make sure if you are buying from Ebay or Amazon the dealers have been in business for at least 2-5 years. I used this for what I found listed below. In their listings there will be link to their store with critical details about them, how long a member, reviews and a description about their business. Review that, it could save some real headaches down the road.
Some things I found on Ebay! and Amazon
Sci-Fi
Star Wars
The movie originally came out in 1977 a block buster sci-fi that took the country by storm. A trilogy of movies Episode IV – A New Hope, Episode V – The Empire Strikes Back and Episode VI – Return of the Jedi. The fan base for this is huge and the collectables are just as big.
They followed up with more movies in 1999 – 2005 adding more to the base, but for this article (I could write a book on it all) I'll concentrate on the first 3. Just a note though more movies are coming out soon and picking up new collectibles will bring new opportunities for collectors.
Star Wars 3.75 inch Vintage Figure Luke Skywalker
On Amazon I found one figure for $44 and is sold by Brian's Toys, in business since 1994 and has a 5 star rating with 91,449 reviews. I'd feel safe buying from them.
On Ebay I found a 1977 Vintage Star Wars Luke Skywalker Double Telescoping Lightsaber with EE hilt figure for $1,100.00.  Will they get that much that will be interesting to see. To track you can click on the link above, auction is over on 9/1/17 at 1:05. This figure is being sold by bobaphat  and they have a 99.9% Positive feedback and has been selling since July 1999.
You can learn more about Star Wars collecting from this article on EstateSales.org
So as you can see Star Wars has a great potential and if you love the movie you'll never be disappointed.
Star Trek
My personal favorite. I love all the movies and if I were to start collecting toys this would be one of the categories I'd get into!
Star Trek Talk Back Classic Communicator
How could you go wrong with this one, get your own talking Star Trek Communicator. You get to hear your own Star Trek Commands and working status lights confirming transmission I love it!
Sold by MoreThanToys they are listed as having 100% feedback in the past year.
On Ebay I found a Mego Star Trek Telescreen Console,Very Rare, Vintage With Box, 1976! 
The seller, classicstuffhere (5 star rating and on Ebay since Mar 01, 2012) was honest with his description " In fair condition. Box has major damage. Has wear due to age and storage and will need cleaning, maintenance, and repair to work properly. Has not been tested so please look over the pictures carefully to make a confident purchase. Awesome! The battery housing has the most damage but the bulbs and its connectivity are in great shape. Suggested to be a display item or for restoration."  So when the seller is being honest with their description you can feel more confident in your purchase.
Dr. Who
I really don't know much about Dr. Who, but there is a die hard fan base out there. A British TV show that's been around since 1963. Obviously Dr. Who is not as large as the two above so that could open up some unique opportunities.
Doctor Who Tardis Wooden Jewelry Box with Drawers, Hooks and Ring Inserts sold by River Colony Trading (99%
approval and in business 10+ years). This is not a vintage toy per-say but maybe a collectors item as time goes on. I know the Police Booth is a important prop for the show.
Doctor Who: A History of Humankind: The Doctor's Official Guide Hardcover – November 29, 2016 – By BBC. We all know BBC so that would not be an issue, and if you are a fan it could be some interesting reading. Described as With over a Billion Years of time travel , the Doctor has run into his fair share of important people – and he's formed opinions on most of them too.
Vintage Dr. Who 1980's Coffee Mug Platic 8 Oz Tom Baker Tardis The Doctor – sold by knobsandwalnut with a 99.6% approval rating and a member since Dec 12, 2004.
Asking price was $24.95, think about it, it probably was $5 when first sold.
Well that's it for Sci-Fi toys for now. So have fun with Sci-Fi and enjoy your toys!!
Doll Collections
Next up Dolls, this category can be lucrative. Those who collect dolls usually have lot's of them and can't seem to get enough.  Most of  us had a favorite stuffed animal and I still have a couple of mine!
So I checked out one of our local museum's here in my home town of Rochester NY, The Strong National Museum of Play for some ideas. I have to say the place is awesome and I highly recommend a visit!
I figure if these dolls end up here they must have collectors value.
Cloth & Rag Dolls
Raggedy Andy & Ann – a classic doll that most of had and one that gets a lot of use when we were kids. The great thing about them is that they have so many different designs to collect!
Raggedy Andy And Raggedy Ann old time favorite of kids!  There so many you could probably just collect them and fill your whole house!
Popeye
What a wonderful character! Teaching kids that spinach is good for you! Their figure was made by The Gund Manufacturing Company which was founded in 1898.
The museum has so many cloth dolls I could be here all day, check it out and use it a great reference tool!
Model Trains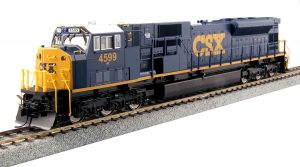 There are so many things you could do with this one. The locomotives are expensive and go up in value as they age! Good accessories are hard to find, so if you find well made houses, trees or other tings snatch them up.  From buildings to trees, they are what make the scene realistic.
There are a couple of good magazines out there that can help keep up with the trends.
Classic Toy Trains
Get tips, great pictures of setups and reviews on products.  This will help you make the right choices when purcahsing and find new items on the market.
Railroad Model Craftsman
Same goes for this magazine. So if you are just getting in to this these references will really help
There are several model scales, for now I'll just check out Scale HO. Which is a ratio of 1:86. Probably the best known and most popular. I have to admit I have wanted to setup a garden train scene which would fall into the G Scale a ratio of 1:22.5. Making them a lot bigger then HO. What ever you select your accessories will need to be the same.
Adding to your Scene
I found some interesting items If You Have A Water Scene In Your Setup, you can get Nudist Sunbathers & they are sure to get your friends attention with this one!
Trees and bushes are key to any design. You can make them yourself or buy them in quantity. I found a 29 pc. set for $10.95, if you have a large setup or a forest scene you'll need a lot of them.  I found this article, How to make model trees for model railroads  on how to make your own, which will save some big $$ doing it your self!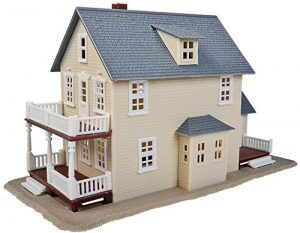 Buildings look to be expensive, if you are talented carpenter you could probably make a killing here due to the fact most of them are plastic.  Scratch Build a Small Structure gives you a starting point on how to build your own small buildings. Remember it is all about the scale so make sure you stick to the right ratio for your setup.
If you want to purchase, I found a couple of examples.  As you'll see they are not cheap.  One building, Walthers Trainline Two-Story House Train was selling for $25!   A three building set, Walthers SceneMaster Merchant Row IV was going for $40.  So keep a sharp eye out at estate sales or shows for theses items! I think they'll be a good investment and if the price is right you can make a good profit from them.
Well that's my two cents on some of what I think would be interesting toy collections. Until next time keep up the Treasure Hunting!