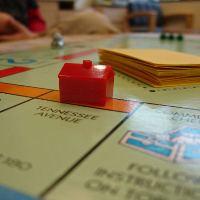 Day(s): 1
Starts: 09/04/2018 6:00pm
Ends: 09/04/2018 9:00pm
Address
8727 New York 256
Dansville, NY 14437
Details
Dansville (Sparta)
Public Real Estate Auction Vilma Carnes Estate
8727 STATE ROUTE 256 (Close to Dansville)
(Immediately north of Schuster Rd and directly across from Harter Road)
SELLING TUES. EVE., SEPT. 4th @ 6:00 P.M.
2 story home with detached 1 car garage on app. 2.2 acre lot. Property borders stream on S.E. corner of property and has space for a large and small garden. Roadside market potential!
House consists of 4 bedrooms upstairs with 2 walk-in closets. Walk-up attic. Downstairs: kitchen wit h gas 4 burner stove; full bathroom; living room; and dining room plus another bedroom.
LP Gas heat; LP Gas hot water; Fuse box electric; private well and septic. Vinyl and alum. siding. Full basement with block walls; mostly cement floor; property in same family for years and years!
Original logs show in living room from the original log home base! Walnut trees in yard. Very end of driveway is shared
by a family member.
TERMS: CASH SALE! Property sells "How is-Where is and As is!!" Any test you may wish completed shall be done prior to auction and at your expense! Abstract is in progress and property can close in 45 days or less!!
Get your financing in order prior to auction! Title is clear and sells with Administr ators Deed.
Taxes are current and will be pro-rated to closing (45 days or less!).
Upon acceptance of the highest bid , Two Thousand Dollars ($2,000.00) in CASH or CASHIER'S CHECK (make check to yourself) will be required as a non-refundable part of the purchase price.
Balance due at closing.
A ten percent (10%) buyer's premium will be added to the bid price.
Owned by the Vilma Carnes Estate
Gerald Carnes, Administrator/John Putney, Attorney
Two Open House Dates with Broker are:
Mon., Aug. 20 from 5 p.m. to 6 p.m.
Fri., Aug. 24 from 5 p.m. to 6 p.m.
Auction Conducted By Thomas P. Wamp
Pirrung Auctioneers, Inc.
585-335-8660 • 585-728-2520
www.pirrunginc.com
Company Information
Pirrung Auctioneers Inc. – PO Box 607 Wayland, NY 14572