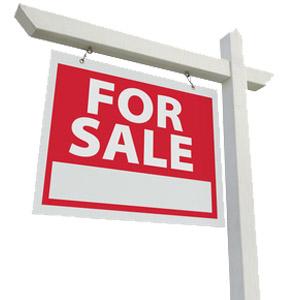 Day(s): 1
Starts: 11/17/2018 10:00am
Ends: 11/17/2018 2:00pm
Address
2-8 Hawley Street
Binghamton, NY 13901
Details
Broome County Real Property Tax Foreclosure Auction
Held @ The Holiday Inn Binghamton
2-8 Hawley Street, Binghamton, NY
Saturday November 17, 2018 10:00AM
(40+) Properties Of All Types Throughout The City Of Binghamton & Broome County
Website @ www.manasseauctions.
com For Full Listing & Details! OIL & Gas RIGHTS CONVEY TO BUYERS WITH ALL THE PROPERTIES!!!;
Open Houses: Open Houses on Fri. 11/9 & Sun. 11/11, look at website for times and Schedule;
Terms & Conditions Of Auction: Bidder Reg. Is Between 8:30AM and 10:00AM Day of Auction @ The Holiday
Inn Binghamton. To Register You Must Have A Photo ID And Must NOT Owe any BC or City Real Property Taxes.
A 10% Deposit, the repair & maintenance costs or $500, Whichever Is Greater, In Cash Or Good Check Is Due
Day of Auction On Each Property Purchased. If The Successful Bid Is Under $500.00 the Full Amount Of The Bid
Must Be Deposited By The End Of The Sale. Balance Due in 30 Days After Being Notified By The Real Property
Tax Dept. Also a 4 ½% Auctioneer Fee Will Be Added To Each Purchase Price And Must Be Paid Day Of Auction
In Cash Or Good Check. Repair & Maintenance Costs apply to certain properties. These amounts are to be paid
in full day of Auction. Successful Bidders Will Need Several Checks, For Different Pymts. Day Of Auction, For
Each Property Purchased. You Will Receive A Quit Claim Deed For All Properties. Other Customary County Terms
Being Used. For More Info, Refer To Website @ www.manasseauctions.com or Brochures Available @ BC Real
Prop. Tax Dept., 2nd Floor, BC Office Bldg., Hawley St., Binghamton, NY. Tax Maps Are Available For Viewing @
The Tax Dept. All Properties Sold "AS IS" – Properties Must Be Researched PRIOR To Bidding. Announcements
Made Day Of Auction Take Precedence Over Printed Material. Live Online Interactive and Pre Absentee Bidding
Now Available Refer to www.Manasseauctions.com for More Details – Pre – Registration & Deposits Required.
Owners – Broome County Real Property Tax Dept.
Licensed Real Estate Brokers & Auctioneers
Licensed Real Estate Brokers In NY & PA
Whitney Point, N.Y. 13862
607-692-4540 / 1-800-MANASSE
www.manasseauctions.com
In Our 53rd Year in Business Conducting All Types Of Auctions!
Company Information
Company Detail Page
Mel Manasse & Son Auctioneers – 12 Henry St. P.O. Box 738 Whitney Point, NY 13862