Auctions are the poker game of shopping.  There is competition, excitement and the thrill of the win.  Bidders have strategies when they walk in, ways they like to bid and have a good idea what they want.  If you're just getting in to the Auction Scene this article is for you.
Auction Types
There are different types of auctions, online, live or a combination of both.  They usually are selling similar type items like building materials or collectibles.   The auction style will vary with Auction Houses, many concentrate on one category like vehicles or estates.
Online Auctions: An online auction is held exclusively online.  You will be required to setup an account to bid on the listings. They can range in what is being sold and the number of items being offered.  This has really made an impact on how auctions are held.
Ebay is the most famous online auction site, but there are lots of other companies that offer similar services, including us.  If you are interested in setting up an auction see our Online Auction App for more details.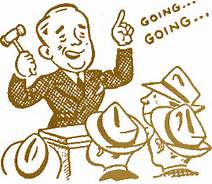 Live Auctions: These are on site and you need to attend them (or setup an absentee bid with the auctioneer).  These auctions are where you will actually see who is bidding and get the chance to preview the items.  You will be required to register and to receive a bid number allowing you to bid.
Live auctions are run by registered companies.  There are several large auction houses around the state which we post here on Auction Treasure Trove, that may hold multiple auctions every week or smaller houses that have them less often.
Combination Auctions: These are Auctions that will go live but allow you to log in prior and place your highest bid.  The highest bid online usually will result in the starting bid.  Some auctions allow you to see them live and make bids over the phone or also online.
Auction Terms to Know
You will need to understand some terminology when getting into auctions.  This is only a small list but will get you started.
Bidding: The process of making known what you are willing to pay during an auction.  The auctioneer at a live auction will request a bid by yelling out a number, if it is not meet they will lower the request.  Once someone bids they will request the next highest bid until "sold".  This is pretty fast paced as you see in the video below.
Sold: Once the auctioneer yells "Sold" the highest bidder of an item has now entered a legal binding purchase agreement and must buy the item as stated when registering for a bid number.
Registering: With both Online & Live auctions you will need to register to bid on items or lots.  At a Live Auction the auctioneer will have a booth set up for you to register.  Online will require you to set up an account & log in to the sale.  Proper ID will be required for the Live Auction.  You will receive the Terms of the sale at this time.
Terms: All auctions will have requirements and additional fees added to the price of the item.  For example, the auctioneer will most likely be charging a Buyer's Fee, which is the percentage of the purchase price.  You maybe required to remove your purchased items that day.  Bigger ticket items like cars or boats will have different requirements and time frames to pick up your purchase. It is critical that you understand ALL the terms before making a bid to avoid any surprises.
Reserve: Many times an item may have a reserved price on it.  This is the minimum amount the item can be sold for.  When an item has a known value (i.e. a car or real estate) a reserve maybe placed on it.  Until it is met the seller does not have to accept your bid.  The auctioneer will normally tell you that there is a reserve but they may or may not say what it is.
Unreserved: Is the opposite and many times is used to promote an auction by saying "No Reserve on Property".  This means that what ever the highest bid is the seller has agreed to let the item be sold.  You will normally see this on Real Estate auctions.
Absentee Bid:  If you can't make it to an auction some auctioneers will allow you to put in a bid on an item before the auction starts and an employee of the auction will competitively bid for you in your absence.  The bid will be the highest amount you are willing to pay and they will stop bidding when the amount has reached that.  There normally will be an additional fee for setting this up.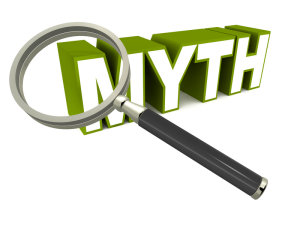 Auction Myths
Auctions are really popular and are going on all the time.  Some miss conceptions to know about before you get started that you should know about.
"You'll always get a deal at an auction" – This is probably the biggest misconception, an auction by design is meant to get the highest price the market place will pay.  Make no mistake you can find deals or get things for less then what you would pay for something new but don't expect that.  The excitement of the auction can drive a price up, if someone is determined to buy something they will keep bidding or if the item is rare the market price probably will be reached.
Make sure you check out the catalog or photos provided by the event and have a "game plan" when arriving.  Set a limit on the items you may want and stick to it.
"The items are what they say they are" –  at a large well publicized auction this will be the case or if the items are collectible you can probably rest assured they are the real deal.  But estate auctions for example will have a lot of things in it, a auction company will come in and present the items the best that they can.  But don't expect an auctioneer to be the expert in everything.  Review the terms carefully, they may make you agree to an "as-is" purchase agreement limiting their liability of authenticity of an item.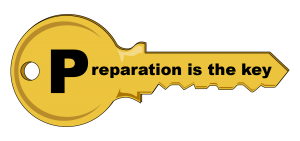 Prep Work
Being prepared is the way to success at auctions. Make sure to review the auctioneer's listing carefully.  They will vary greatly in how much information they provide but some key things you can use to plan out a strategy should be there.  If not move on to the next event.  Auction Treasure Trove will provide links to the original posting if available making it easy to plan out your events and review these key things.
Catalog: Some times there will be PDF file you can download, it will contain a listing of the items in the auction.  There maybe more details like estimated value, pictures or terms for that particular item.  They usually are for larger auctions or real estate sales.  Review it, highlight items of interest and google them to get an idea of the current market value.
Photos: Most Estate Sales or Auctions will provide a summary photo gallery of the items.  They maybe everything or not.  There probably won't be a description so you'll have to make your best guess some times when reviewing.  But it can give you an idea of what is available.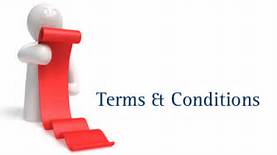 Terms: If the Full Details of the auction do not list Buyer Terms beware! I'm weary of Auction Houses that don't tell you their Buyer's Terms up front.  Buyer Fees range from 8-10% (or more) of the high bid and are added to the purchase price you pay.
Auctions as a Business
If you are getting into this as a business there are some hidden costs to consider.  These costs will impact your bottom line so it is important to understand them.
Distance To & From the Event: Where is the auction located?  Will it be mostly highway driving or is it located in a rural area?  Both these factors play in to costs. If an auction is mostly highway driving then your fuel cost should be less.  Driving up and down hilly back roads to get to the auction will really impact mileage.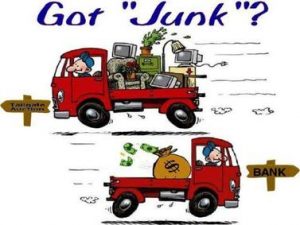 Removal of Purchases: You will normally need to remove items the day of the auction.  What can you fit into your vehicle?  Do you need to purchase a hitch & trailer or another vehicle all together?  Can your current car\truck handle it?  Remember you have to travel when going to live auctions so wear and tear of your vehicle will take place.
Weight of Items Purchasing: If your nitch is heavy wood furniture that will effect how you haul it home, mileage of your vehicle, storage, where you can sell it and shipping cost to customer.  So plan out what you can handle carefully.
Until Next Time!  Get our there and find some treasure!!
---
Resources for this article
Auction Central news
Auctions 101: Expert tips for novice bidders
January 11, 2011in Freelance Writer
The Spruce
BY Leah French – Updated 06/26/17
15 Auction Do's and Don'ts
Bidding Strategies: Tips for Successfully Winning Items
Ebay Article